Junior Activity Captains Wanted!
We are searching for Junior Activity Captains – could this be your child?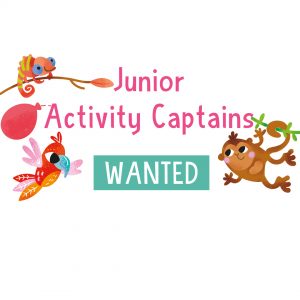 We know that our MyActivityBooks boxes are bursting full of creative learning activities which is why we are looking for kids aged 3 – 8 years old to test out the endless hours of fun in each and every box. With key stage curriculum tasks to complete, ideal for lockdown home learning, and lots of creative activities to explore, our MyActivityBooks Activity Captains are guaranteed to be super busy with our activities.
How does this work?
If you think your child would like to receive a FREE MyActivityBooks box, follow the steps below and if selected we will send you an activity books box direct to your door. In return we ask you to take pictures of your little Activity Captain using and exploring the activities and post these to your social channels using our hashtag – so we can find and enjoy them too!
How to apply to be a Junior Activity Captain
Do you have a child aged 3 – 8? We would love to hear from you. Apply to be a Junior Activity Captain…
On Instagram – leave a comment on our Instagram post (full details are on the post)
On Facebook  – head over to our Facebook page and leave a message on our Instagram post (full details on the post)
By Email  – get in touch and tell us why your child would like to be an Activity Captain – please include their age and send to customerservices@myactivitybooks.co.uk
The Small Print
Our search for Junior Activity Captains is open to all children aged between 3 and 8 and resident in the UK. Each child selected will receive a free MyActivityBooks box for their appropriate age in return for posting, on social channels, images of the contents of the MyActivityBooks box being used by the Activity Captain. MyActivityBooks will request the right to use any images produced to promote their products and will confirm agreement with the captain's parents or carers. Activity Captains will be picked at random