10 Ways To Keep The Kids Entertained During February Half Term
We all remember the excitement of having a whole week off school, but did you ever spare a thought for your poor parents? (We didn't either). Make this half term extra fun for you and the kids with our brilliant ideas to keep them entertained, whatever the weather…
1. Great British Bake Off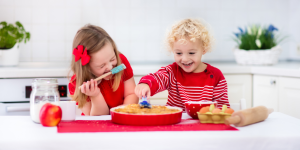 Baking is a great rainy day activity for kids – not only does it help them learn about food preparation, it also takes up hours of their time (Hooray!) If you've got a couple (or more) little ones to entertain, consider organising a mini Bake Off-style competition to keep things interesting. Set up baking stations with mixing bowls, wooden spoons or silicone spatulas and weighing scales, then let me them choose an easy-peasy recipe such as chocolate chip cookies, peanut butter brownies or fairy cakes, let them get to it (although some supervision is required!).
2. The Craft Corner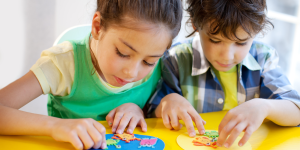 Another great idea if the weather is trying to rain on your parade is to get your kids crafting! Set up a table with some craft paper or a wipe-clean tablecloth and pull together lots of fun elements for them to play with. Good basics to start with are coloured card, glitter glue, feathers, buttons, poster paint, ribbons and child-proof scissors. Suggest making masks, place settings, bookmarks or new art work for your mantelpiece!
3. Get In The Garden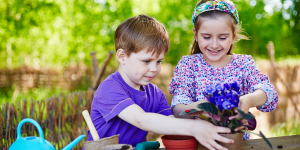 If the sun is shining, take advantage and get your little ones to help set up the garden for summer! February is the perfect time to start planting spring bulbs and reseeding the lawn. Get some child-sized trowels and teach your kids about the seasons and how to plant a bulb—then they can share your satisfaction when they grow and bloom!​
4. Go For A Picnic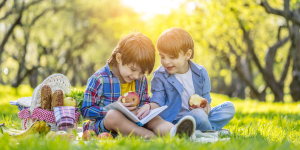 Nothing says quality family time like a homemade picnic! Make a mix of healthy and treat snacks—for example ham and salad sandwiches, fruit salads, sausage rolls and chocolate nibbles. Mix up a jug of squash and pack some nice soft drinks for the grown-ups. Last but not least, don't forget the napkins! (Oh, and the outdoor games).
5. Join The Learning Fun With Our Amazing Activity Sets
Bursting with fun & creativity, our kids learning books are created by experts in early years education. Jam packed with endless hours of learning, creativity and fun, in our MyActivityBooks boxes you will find five learning activity books, stickers, a poster and 'Scratch & Draw' sheets carefully curated to provide a healthy mix of fun learning activities.



6. The Treasure Hunt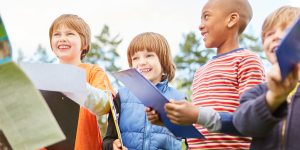 If you've got some time to prepare, why not organise your own treasure hunt? Whether you can take advantage of good weather and do it in the garden or if rain keeps you indoors, it's easier than you might think. Make your clues cryptic but not too difficult (maybe even incorporate some of their maths' homework!) and ensure you have a great prize at the end.
7. Nature Scavenger Hunt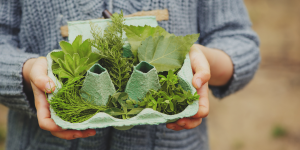 If the weather is on your side, why not add a new element of fun to your family walk with a nature scavenger hunt, an exciting way to get children exploring the natural world. Make a list of things to look out for and check them off when the kids spot them. Some ideas are: glossy evergreen leaves, bump bark, fallen tree cones, a y-shaped stick, etc. Scavenger hunts encourage children to use and develop their observation skills. When they are hunting for treasures they pay more attention to their surroundings and notice things they may have missed otherwise. So they are a wonderful way to help youngsters increase their awareness of the environment.
8. The Big Garden Birdwatch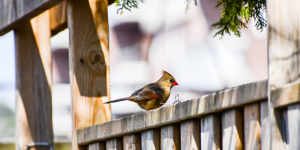 Get to know your local wildlife by going bird watching in your back garden or local park. All you really need is a sharp pair of eyes but a pair of binoculars will make things a little easier if you want to spot feathered friends that are a little further away. A camera or pen and paper are also great additions to your explorers pack – snap a picture or make a note of what you've seen so that you can identify it once you get home. The final date to go online and tell RSPB what you saw is 20 February. Find out more here: https://www.rspb.org.uk/get-involved/activities/birdwatch/
9. Kid's Room Refresh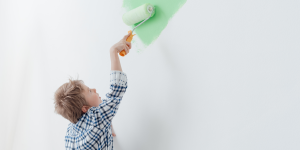 Get your little ones involved with interior decorating by using the week off school to revamp their room! Move things around and opt for wall stickers, art work or a new lick of paint if you want a quick and inexpensive refresh or go all-out with a new bed frame, colourful storage and playful textiles to completely transform the space.
10. Start A Movie Club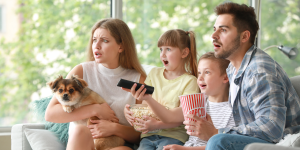 At the start of the week, have everyone in the house choose a film they want to watch that week and mark it down on a piece of paper. After you've watched the film decide on a star rating and make a note. Older kids can even add their own mini review of the movie or write about the moment that most stood out.